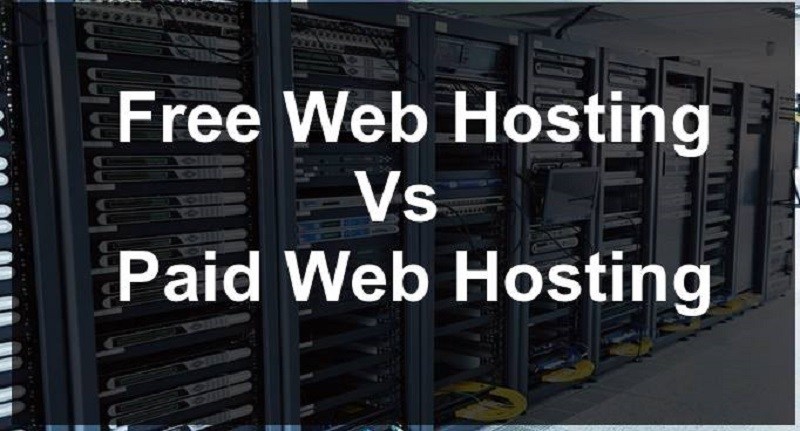 Web hosting refers to a service which allows an individual or an organization to post a website or a web page on the internet. Hosting is like a business of housing, serving and maintaining files and data for one or more websites or webpages. It is similar to renting a space on COMPUTER to show your website over the internet.
A web host or a web hosting service provider is a business organization which provides the technologies and services required for the website or web page to be viewed on the internet. The host, where the website files are reserved, assigns an address for your files to the site's domain name. This is done to enable anybody help find your site when they enter the domain name over the Internet.
They are two variations in hosting services. One is free webhosting and the other is paid hosting. With accordance to their tittles, one can differentiate easily with the major difference between the two. But both the services are quite different from each other. To understand it simply,
A free web host provides you with free server space to host your website or webpage over the internet and a paid web host charges you for the server space which it provides you to host.
Essentially one may think of choosing the free host, but there are still a lot of facts and conditions in opting for these services. These services may include forced ads on subscriber's website to ensure earnings. They may cause pop ups or banners of advertisements on your site, over which you have no control. Or even if they are under no such contract of forced ads, they may offer a very limited amount of server space. Sometimes they also attach a subdomain along with your domain name to promote their own website.
Such conditions may pull you towards opting for a paid service for web hosting. But then, paid web host charges you every month for the server space. Also, they may not have the policy of forced ads, but they cost your pocket a hole without the promise of your own benefit.
To make your site successful initially, one can go for free web hosting services, save as much as possible and invest in other various aspects of the website or web page. For example, one can hire good technicians to look after the technical part of the websites or invest in promoting their website. One should first make an estimate of amount of money they are willing to spend and spend wisely.
For small and new business owners, opting for free web services is a better option than a paid service.