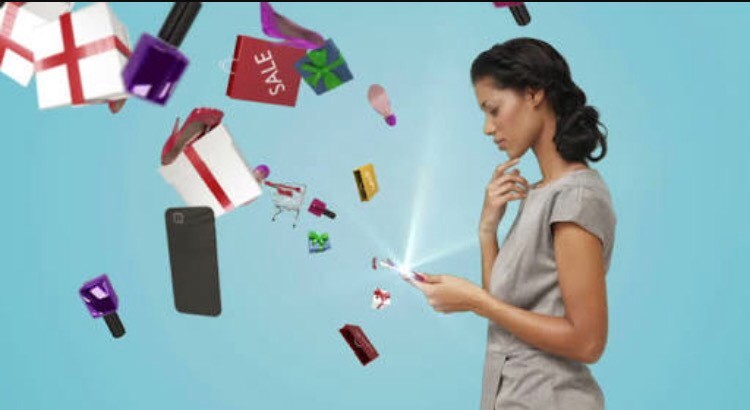 To start with just a room, with the neighbors as customers, to slowly grow towards being a global distributor; the journey for a small business to expand globally is not an easy one. Unlike big brand names, their products can't just sell on the face value. A lot of factors are required to make any business successful and some of them being availability of the products, making the buyer aware about their products and making the products look desirable and needful to the buyers.
E-commerce can be seen as an elixir for small businesses which not only helps them grow but transform according to the changing needs of the buyers and the times. Where it's impossible to be physically present everywhere and promote one's business or product, there e-commerce and social platforms exist to not only promote the products but also to take orders and interact with new potential buyers. By creating just one social media page or linking oneself with third party marketplace; a small business is loaded with the opportunities to explore the market like never before. With different social media platforms such as Facebook, instagram, snapchat, pinterest and others- a person even operating from his/her home becomes able to sell their items globally. By associating oneself with big selling brands such as Amazon, Flipkart, Snapdeal; the seller approaches a huge range of potential customers who are looking for similar products. Also by creating their own online selling portal i.e. developing their own website, a small business can take charge of all their activities and design properly detailed catalogues for the customers to browse.
With the growth of cheap and affordable smartphones along with data plans, every mobile holder can now be seen as a potential customer of m-commerce i.e. mobile shopping. This platform makes sellers explore the market and create new and exciting products and services which can only be operated via internet. The new approach of conducting businesses online is growing day-to-day. Not only small businesses are benefitting from this but also many new small businesses have been developed such as food delivery applications and taxi service applications to name a few. Gone are the days when customers used to wait for their phone lines to connect to a food outlet or when advance booking of taxis was seen as a headache. The developed applications enable a customer to not only order food online but track it as it is being delivered on their door step.
To understand how e-commerce can help a small business grow rapidly, let us take an example of a clothing brand. Though this brand is conducting business through a small room in a remote locality; it can still reach a number of potential customers, not only across the country but across the globe also. It can start by creating a Facebook page for itself where it can display various outfits under categories. By attracting people and getting a large number of followers, it can make people aware about its existence and availability. Next it can also create an Instagram page where it can post about different outfits and accessories along with their prices and use correct hash tags to make the search for their brand easy. They can even take orders through this page and post about their customers in different areas using their product. It can also associate itself with fashion bloggers to promote their brand further. These fashion bloggers already have huge followers, hence promoting the brand further and bringing in orders. With clothing apps becoming a rage, the brand can sell their clothes via such apps and websites such as Myntra, Jabong and Koovs approaching different potential customers. Lastly, the brand can create its own website to properly catalogue and create discount offers and schemes on different items. Developing one owns website is like opening a shop online, where a customer can enter, browse, and check the availability of different colors, size, and options and much more in a single link. Customers can approach the brand for further customization and dealing with them also becomes easier. By uploading photos of the materials used and the actual product beforehand attracts the buyers .This also diminishes the lack of communication with the buyers and a single e-mail is enough to notify the customers about various new schemes and collections. It's also like creating its own brand name which not associated with anybody else but the name grows slowly to sell on its face value.
There is another world living and breathing online, a world which is not restricted by borders, walls and doors. This world is not only approachable but also looking for new opportunities every day. By going online, business companies should explore and exploit all the options which are in front of it. It is necessary for its growth just like complan is for young boys and girls.