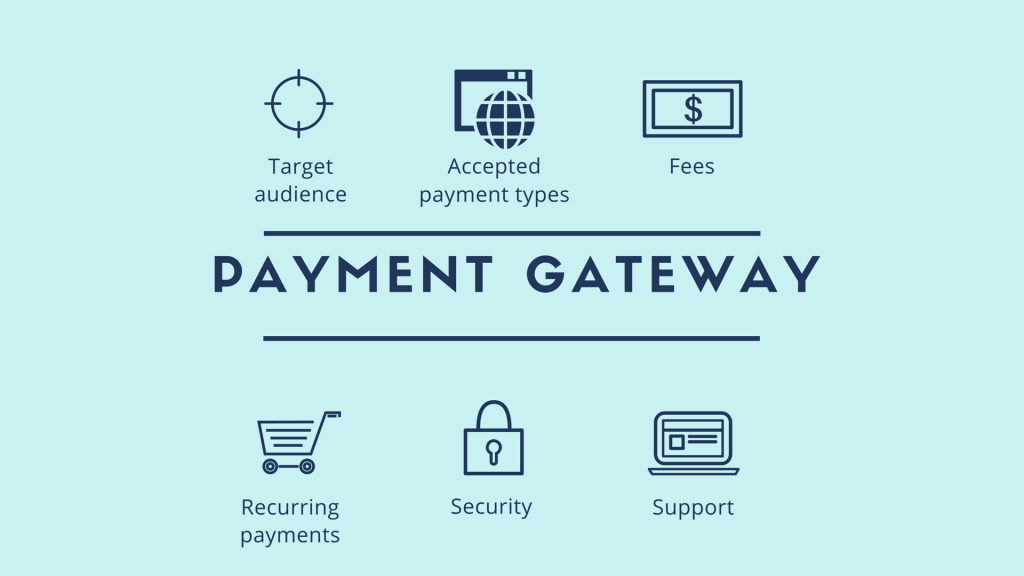 A simple business transaction that takes place in a shop is the customer buying products and paying either via cash or debit or credit card. But when the same shop is open online, the process of payment depends on trust since both parties are on the ends of a small screen. To trust one another completely that the payment made is genuine and no one is robbing anyone, certain mediums of payments are available to smooth out the process.
What is payment gateway?
A payment gateway is an e-commerce service that processes credit card payments for online as well as conventional brick and mortar stores. Payment gateways ease the transactions by transiting the main information between payment portals such as mobile devices/websites and the front end bank.
In simple words, a payment gateway is the medium which allows both an online store and a physical store to securely request payments from customers. After the press on "click" button, the gateway is responsible for the next steps.
Following are the Gateway's main functions:
• Verifying each buyer's billing information
• Verifying each buyer's funds for payment method
• Approving requests and allowing your store to issue a confirmation number
• And getting the payment.
Being essential requirement for businesses where cash payment was not available as an option, payment gateways have developed over the years. Earlier, all payment gateway options used to demand for a merchant account. A merchant account is a bank account that accepts directly the receipts of credit card payments.
But now, many major payment gateways don't require merchant account at all. They directly draw funds from your customer's account/credit cards; verify them and deposit them right into the seller's account.
One important point that store owners need to keep in mind before selecting the payment gateway is their targeted customers of the business. If their products are appealing to international customers and they plan to build a strong customer base on international waters, then they need to have gateway which is adaptable for their currency. But when dealing with domestic buyers and users, the store needs to offer payment gateways which are compatible to Indian Rupee.
To give more options of payment gateways to their domestic customers, one should be wary of the software used to develop their websites. When using software developed by international developers, the only major option available is PayPal. While Indian software's such as IOSC gives compatibility with a number of Indian payment gateways such as PayUmoney, Paytm, ICICI, and HDFC.
The major difference between others and PayPal is that the latter charges more % of the actual amount along with 4.4% transition fees and conversion fees as compared to the Indian gateways. Also, one cannot use their PayPal account as a digital wallet. Though the money in the account is theirs, they are not allowed to make their personal or business payments through it whereas Indian gateways such as Paytm provide us with this option. It may look like a small restriction, but for any kind of businesses, having flowing money is a big asset.