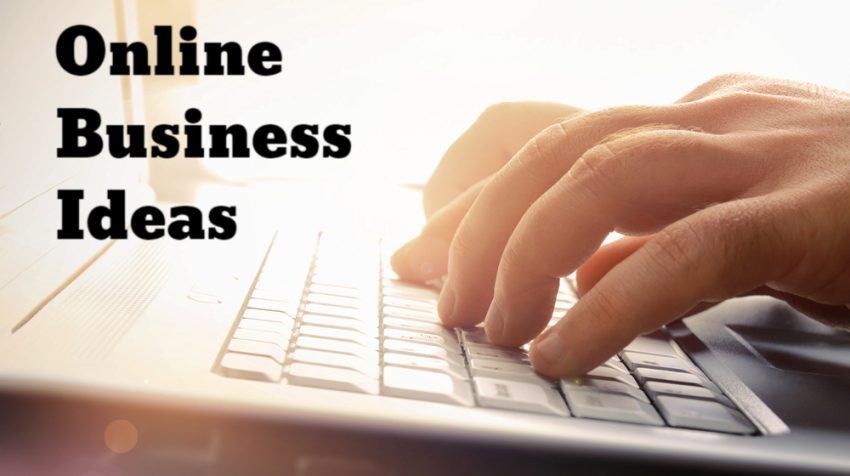 2xE.com makes it very simple and fee to start one's own e-commerce website. By designing the whole website according to Indian taste and needs, 2xE.com helps one eliminate the need of a programmer and a designer to start a successful e-commerce website. These days everybody is looking to earn some extra income via side business. Even people after 60 are willing to work to earn and kill their time. To help you with some knowledge, this article discusses some ideas which are trending right now and help one open an e-commerce website with little investment and big returns.

Below mentioned are some ideas:
1.) Men's Fashion: With so many sites selling apparels for women one can create an online store selling exclusive collection for men's wear. The gender which used to be lazy and monotonous when it came to fashion has taken a massive toll on the internet. Men too now invest their time online in browsing and buying their apparels online. One can create an online store via 2xE.com for men's fashion and offer products ranging for their daily wear to party wear. If one looks at the graph below, they can see that this idea is trending on Google search. The graph shows the data for the last 90 days and how it is searched on the net in India. With a varying bar, men's fashion is going higher and higher with time. One can easily create a good and exclusive online store for this niche.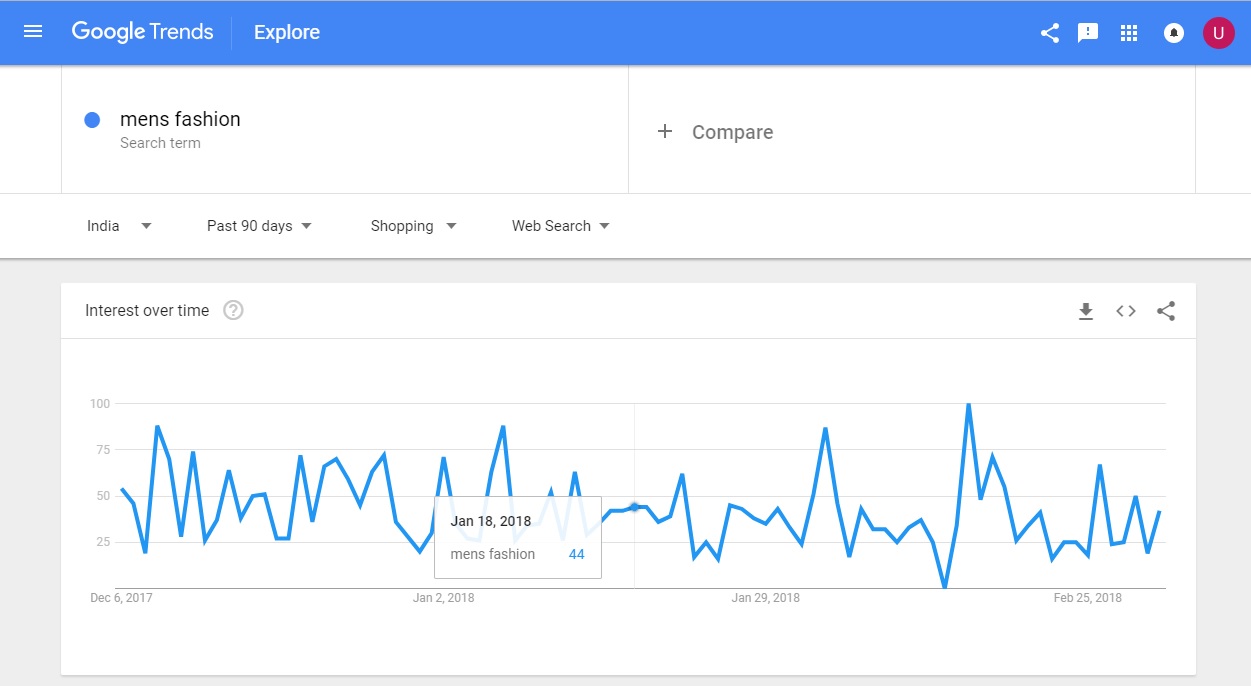 2.) Healthy Foods: The other industry which is more trending than fashion is Health Industry. People are enchanted by the idea of getting fit and the most popular way seems to be Healthy Food. One can open an online store offering various healthy foods such as organic oil, coconut oil, olive oil or even multi grain oats delivering the items straight to their homes. You can open your own brand and promote it via social media. Or one can also sell products by other brands which are available in all the areas. With 2xE's store, you can benefit with shipping methods also to make your delivery system more efficient. For more info read http://www.2xe.com/shipping-methods-for-online-stores/.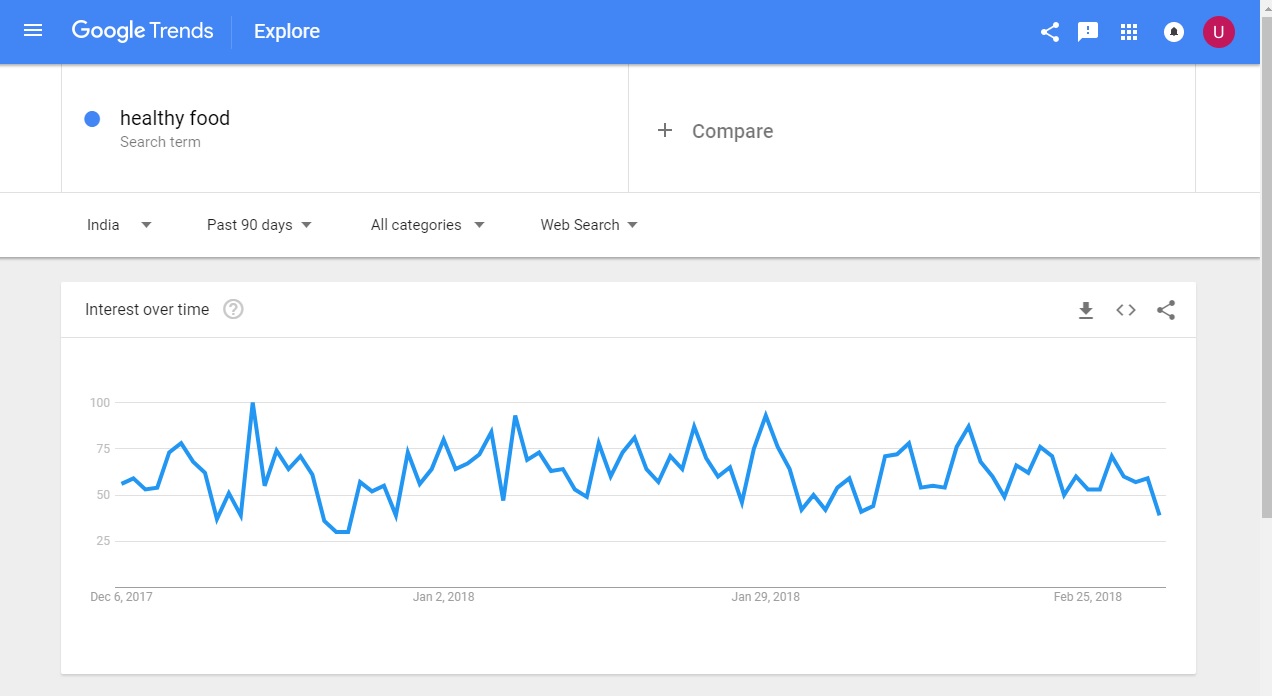 3.) Accessories: With custom made jewelry and other items making a rage among youngsters as well as elders, one can use this idea to offer such service. The investment in this project is low and the returns are high. The other beneficial point for this store is the variety of products one can offer. From sunglasses to cuff links, one can also create an online store for luxurious items available at affordable prices. One can add watches for both the genders and for various brands. As per the graph given below, we can see clearly that accessories have a fluctuating approach on the net but it is never out of demand.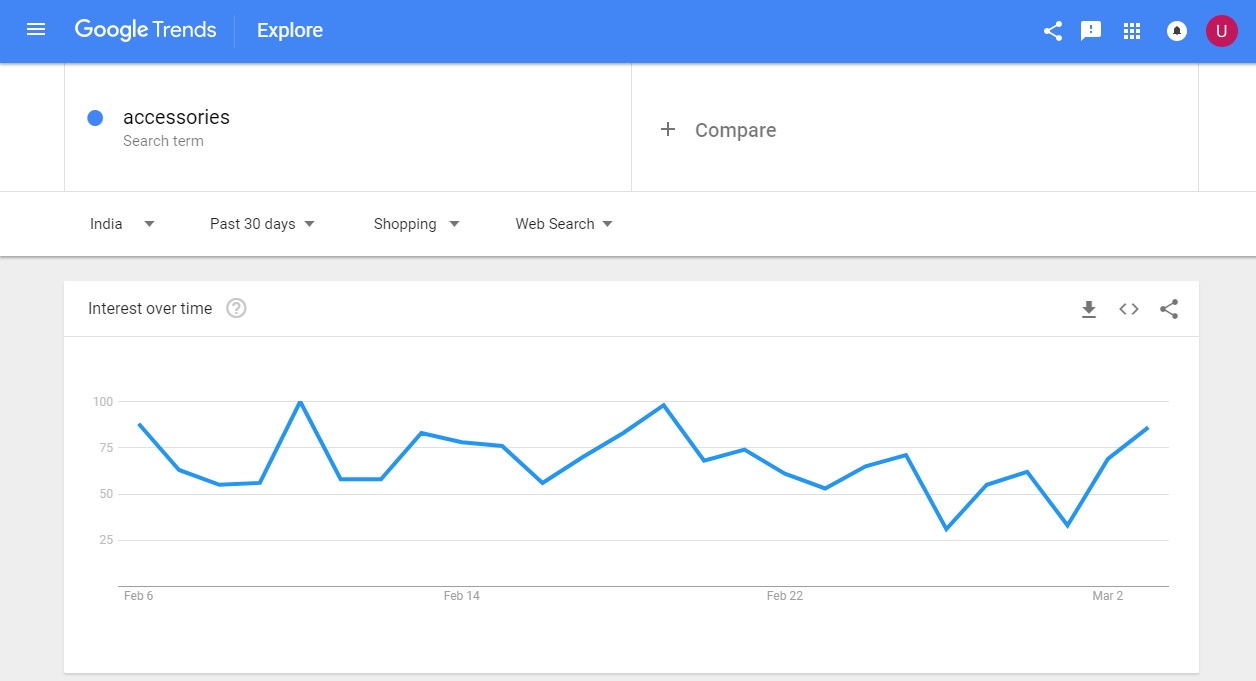 4.) Books: A main idea for an online store as a side business is selling educational, fictional and reference books. The laziness of people of buying books from a book store has enabled people to sell more and more books online. Also most people find it troublesome to choose between different books at a book store. While purchasing online, they can compare different books on a single site.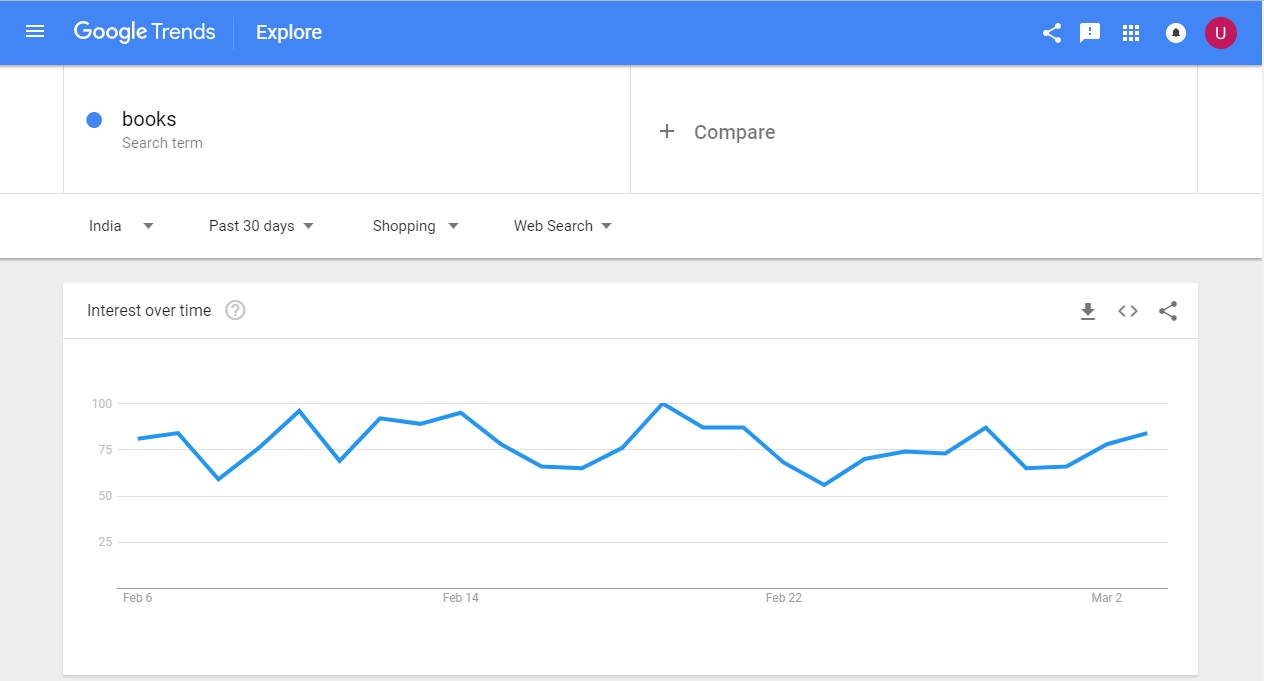 5.) Skin care products: Another latest trend which is keeping Indians interested is Skin care products. And this is not just limited to women anymore; a lot of men are also interested in these products. Various products of various brands are available in the market. Since these are in demand, one can take advantage of this fact and start selling online.