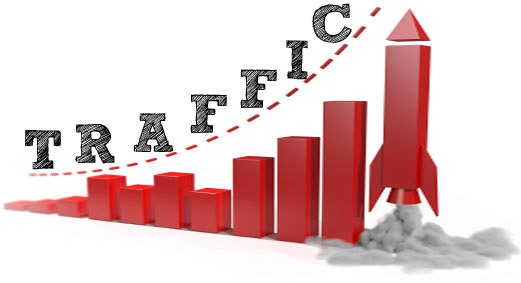 As entrepreneurs of a small or medium sized business, one may feel at a dead end when the question of digital marketing is brought forward. The main agenda which stops them from investing their time in this function is the lack of funds. However, one does not require huge amounts of capital to promote their existing online store. A person is capable of doing the promotion without hiring an army of marketers by being aware of the tools which are at his disposal. Let's discuss about some cost effective ways to drive good traffic towards the website:
1. FACEBOOK BUSINESS PAGE: A facebook page is a free and effective platform to promote your online store. The page lets the store identify itself by sharing links, images and posts about the products and services offered by the store. This helps the owner to define the character of the store.
Facebook also offers its own advertisements which are displayed on the side columns. They include a headline with copy, an image and a click through link to a Facebook page, a Facebook app, or an outside website.
One can also promote their online store by announcing different discounts and sale offers in a post on facebook page. This helps the store reach various people in a short span of time and drive good and potential traffic towards the website.
2. MAINTAING A BLOG: Writing an article on a regular basis about either the products offered or something informative which is related to customers really helps in driving good traffic to your store. As our times are progressing, people have a need to gain information about various topics. Providing this need on your online store may encourage more and more potential users to visit your website. One should blog about 10 times a week to see the desired result.
Another way to utilize this method is via guest blogging. Here visitors should be able to convey their thoughts about your products or services or anything else which is related to you both.
By providing them a good platform to write, you further encourage people to visit your site.
3. OPTIMIZE YOUR SITE FOR SEO: Search Engine Optimization (SEO) is a measurable and repeatable process which is used to convey signals to search engines that your website/pages are worth showing in Google Index.
a) First search for similar products and services that you offer and take note of the most prominent websites. Study their customer reviews and notice their social media presence and activity.
b) Be aware about the slangs and jargons used in your business line. Also search for the most used key-words and key-phrases on the websites similar to yours. The process of keyword research provides a rounded understanding of key phrases, search terms, and also online demand for products or services.
c) Try using those key-words and key-phrases on your pages and focus around those whenever publishing new content. This will help search engines to pick those words on your site and help to bring your online store on top in rankings.
4. LINK YOURSELF EXTERNALLY: Self-promotion is the best and easiest method to get people to notice you. Make comments on social media regarding your online store where maximum people can read about your store. Visit pages which are related to your industry and line of business and make yourself heard. Either answer some queries asked on the pages or ask some questions or provide with some unique information. Post your knowledge on all the social media platforms which you can find to promote your online store.
These are some basic and easy steps which are really effective in driving good and consistent traffic to your online store. Always be clear while posting and blogging to make people want more from your store. To achieve extra potential buyers and to see you among the top ranks, one do needs to invest some time to see fantastic results.